Abstract
This site provides detailed constructional information for the realisation of three 8 bit bidirectional parallel ports in a GameBoyTM cartridge. Only limited hardware knowledge is required, but elementary laboratory equipment is expected. To rebuild the shown cartridges a manufacturing capability for PCBs is required with an programming capability for EPROM or Flash. The job should be done in about less than 15h.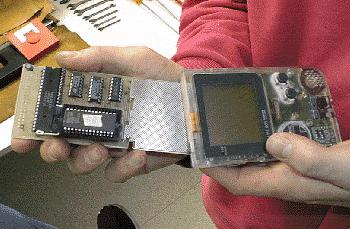 Figure 0: the ready etched board
Appendix B: Miscellaneous stuff
With special thanks to Jeff Frohwein and all members
of the "GameBoy development ring"



This document was created with StarOffice 4.0 by Marc Rawer